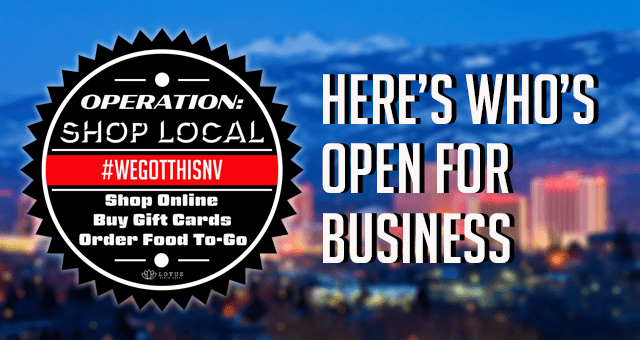 These are our friends and neighbors.
The backbone of our community.
And during this challenging time, they need our support more than ever.
So, if you can, remember to "Shop Local" . . . and thanks for your support.
CUSTOMER DISCLAIMER:
Call businesses ahead of time, or check their website ahead of time to make sure they are still operating.
#WeGotThisNV