Robins All Out Carpet Cleaning
M-F 8a-5p


Western Turf Hardscapes
Open 7a-5p M-F
465 Tacchino St Reno Nv 89512
Gift Cards Available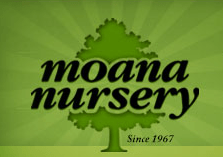 Moana Nursery
Open 9a-5p and Sundays 10a-5p
1100 West Moana Lane Reno
11301 So, Virginia St
3397 Pyramid Way
Gift Cards Available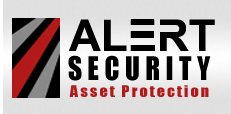 Alert Security Asset Protection
4600 Kietzke Ln, Bldg M, Suite 246
775-337-1616
Alert Security Asset Protection is a Certified Veteran Owned Small Business. We are here to help establish a security presence for commercial and residential property. All of our officers are State Licensed Security Officers who will help to safeguard your property and help to reduce liability to you and your property

D & L Electric
1575 Rio Grande Dr
Open 8-4
775.750.1309
Offering emergency residential service in South Reno


R & D Welding
1995 Tampa St
Mon – Fri 7:30 am – 4:00 pm
775.432.2246
R & D Welding is a family owned business serving Northern Nevada.
We do structural steel, custom metal fabrication, metal sales, welding, and diesel/heavy equipment repair.
We are an essential business and remain open for your home repair/remodel, diesel/equipment repair, and welding/fabrication needs.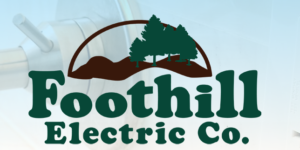 Foothill Electric
PO Box 4603, Carson City NV 89702
7am – 4pm
(775) 887-1097
We are open and provide residential and commercial electrical work. Serving Reno, Carson City, Gardnerville and surrounding areas. We follow all Covid-19 OSHA safety standards.


Huck Salt
5033 Austin Hwy, Fallon, NV 89406
Huck salt.com
8am-4pm Monday-Friday
775.217.4142
Gift Cards Available
Free delivery to Fallon residents 60 years or older. Call in orders for curbside pick up of delivery. Selling products for water softening, ice melt and livestock salt needs.


Steam Pro Carpet Care
PO Box 50988 Sparks NV
8-6 M-F
775.424.1417
We are a carpet, upholstery and tile cleaning company. We are locally owned and operated and wanted to support the community. We are protecting ourselves and our clients when doing cleaning and working on additional services to offer to disinfect areas as well.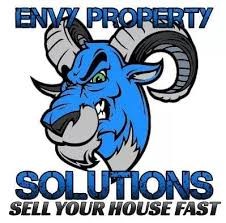 Envy Property Solutions, LLC
1380 US-95 Alt N. Ste 2-172
24hrs
(775) 391-5236
We buy houses in the Reno area. If you need to sell quickly we can help. We'll give you a no-obligation cash offer for your home As-Is, no repairs or clean up required. We're A+ Rated with the BBB and we're ready to help homeowners with their difficult situation and help find the best solution, even if we're not it.


New Era Roofing Inc
(775) 686-6162
M-Sat 8a-6p Closed Sunday


Enchanted Castle Preschool
2055 E Prater Way Sparks, NV
6:30 a.m. – 6:00 p.m.
775-331-9051
We are a locally owned Preschool and Childcare. We typically serve ages from 6 weeks old to 5 years old. However, during this time we have restructured our classrooms to also offer services to children 6-12 years old. Many people in our community have essential service positions and may be in need of care for their children and we have temporary options available!

 One World Children's Academy
1230 Corporate Blvd.
7am to 5pm
775.856.8339
We are a locally owned preschool. Serving families with students 6 weeks and up (Even school aged students).There are openings for all age groups. Email or call. We can not wait to work with your family.


Quality Countertops and Design, Inc
1005 Standard St., suite D
Mon-Fri 8:00-4:00
775.324.3020
We offer kitchen cabinets and countertops. Free design and estimates.

Merry Maids of Reno

Reliance Grounds Management
4790 Caughlin Pkwy #255
7am-5pm M-F
775-378-0197
During these challenging times your landscape in your community and your homes still needs attention. Our landscape crews continue to service properties as we are an essential business during this time. We are currently hiring as well. We provide landscape services for HOA's, Commercial, Apartments and other businesses. We are offering free landscape renderings for landscape improvements during this time. If there is a landscape need in your community please have your property manager contact us and we would be happy to help.

Interiors Plus Ltd
1445 Douglas Avenue
7am-6pm Mon-Sat, emergency calls always answered
775-901-7747
Interiors Plus Ltd is an owner operated home service specialist, We want to remind you to CHANGE YOUR FURNACE FILTERS as fresh air is essential to your good health! We offer many home services with a social network unparalleled You can check us out through Google search, just type in Interiors Plus Ltd Wishing good health and a speedy recovery to all.

  Westside Home Maintenance
611 Mary Street
7a-3:30p
775.220.2171
Small home maintenance company here in Carson for the last 11 years. our services are for a variety of things from landscaping maintenance, home maintenance and variety of other things.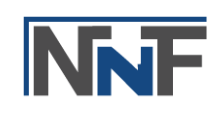 Northern Nevada Flooring
2900 VASSAR ST #15C
8-5 Monday-Saturday
775.856.1188
Northern Nevada Flooring is a family owned and operated flooring installation business. Licensed, bonded and insured- we work with homeowners, general contractors, builders etc. Anyone needing flooring, shower remodel or other hard surface install -please call for a free estimate!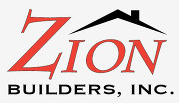 Zion Builders, Inc.
1170 Marietta Way
7 a.m. to 7 p.m. Mon. to Sat.
775-224-4860
Need a shed or shelves? Zion Builders of Sparks, Nevada, is a full-service carpentry company. We also specialize in composite decks and aluminum patio-covers. We are doing our part to protect the public health by following OSHA protocol for preventing the spread of COVID-19 on the job. Let us know how we can help you with your home repairs.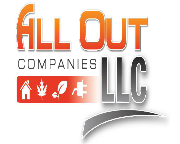 ALL OUT COMPANIES LLC
Phone: (775) 575-7766
Fax: (775)302-3272
Office Location:
1920 Farm District Rd,
Fernley, NV 89408
Monday – Friday

8:30am – 4pm


 BATTLE BORN TREE SERVICE
6301 US Highway 50 East
Carson City, NV 89701
Hours:
Monday – Friday: 8:00 am – 5:00 pm
775.232.8243


CARSON HOME FURNISHINGS
(775) 885-7712
1345 S Carson St Carson City, NV 89701
Shop Online
by Phone or Live cChat

OVERHEAD DOOR COMPANY
1290 Holcomb Ave
Reno, NV
(775) 322-4621
PAUL'S PLUMBING HEATING & A/C
1121 Corporate Blvd, Reno, NV 89502
Monday – Friday: 7:30 AM – 6:00 PM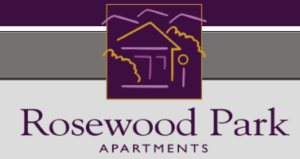 ROSEWOOD PARK APARTMENTS
4500 Mira Loma Dr, Reno, NV 89502
(775) 826-8660


SCOTT ROOFING
715 Wright Way, Sparks, NV 89431
 (775) 331-5090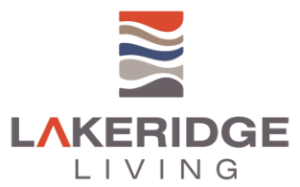 Lakeridge Living Apartments
M-F 9A-6P & SAT -SUN 10A-4P
6155 PLUMAS ST RENO
Open online and over the phones. We can answer questions and do virtual tours and move you in 7 days a week! Call for specials


Pure Water Systems
245 Winter St
775-324-2001
Open 8-5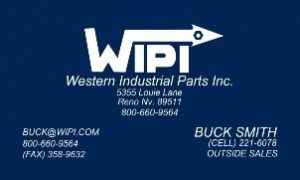 Western Industrial Parts Inc. (WIPI)
5355 Louie Lane
M-F 7AM-4:30PM
775-358-9564
We are a local hardware store/ construction hardware store and we are still open.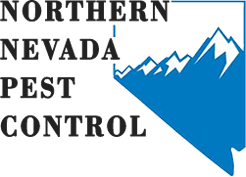 Northern Nevada Pest Control
155 Glendale Ave #11 Sparks, NV 89431 US
Monday – Friday: 8AM–4PM
Saturday – By Appointment only
Sunday: Closed
(775) 857-1245


American Arborist LTD
Tree Services at cost
775-352-4241
3515 Airway Dr #205
Reno Nv 89511
M-F 8a-4p


Ross Heating and Air Conditioning
5245 Vista Blvd. Ste. F3200
Office M – F 8 to 5 emergency hrs. 24/7
We're open to help our community with heating, air conditioning and indoor air quality needs. Our technicians wear masks, gloves and booties for your protection and theirs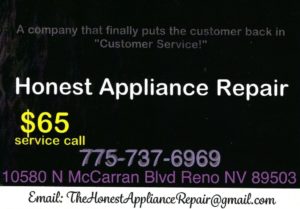 Thomas A Ferris
10580 N. McCarran Blvd #115-276
775.737.6969
9-5 Monday – Saturday
We are a Local appliance repair company that understands the need for appliances to keep working for cleaning as well as perishable good storage. Our service call is straight up. $65 for call and if a repair is needed. $80 for first hour of labor plus parts and tax. We hope everyone is doing well and we are here to help with repair needs even during this.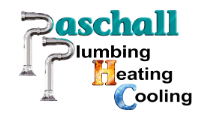 Paschall Plumbing Heating Cooling
1519 Pittman Ave. Sparks, 89431
7758256500
8-5 but operating office remotely
We chose to operate our office remotely before being ordered to do so. We take our customers, employees and their families health very seriously. We are here to help as needed. We are also offering 20% discount to everyone at this time to help alleviate financial distress. We are also helping our customers who are elderly and those at high risk with grocery deliveries. Just call 775-825-6500 for more information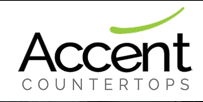 Accent Counter Tops
870 Bergin Way Sparks NV
m-f 10-5 sat 10-2
775-525-4922
Send us your drawing by email or text and we can give free quotes. Need to look at color samples feel free to stop by, we are open and will do curbside showings.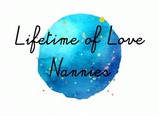 Lifetime of Love Nannies
7693 south Virginia street
24 hours a day, 7 days a week
7755441777
Gift Cards Available
We provide 24/7 childcare in the comfort of family's homes. All of our nannies are CPR certified, SIDS certified, undergo background checks and have experience in the childcare field. Our nanny services include light housekeeping, meal preparation, transportation, errands ran, activities provided and so much more!
With social distancing being an issue for many families, having a nanny is a great alternative. All nannies are taking the following precautions Washing hands and taking off shoes before a service Bringing a clean change of clothing for the service upon families request Disinfecting toys, doorknobs, remotes etc.


A1 Classic Carpet
1605 Majestic Dr
(775) 379-4107
Open 9 to 7 -7 days a week
we offer carpet and tile cleaning restoration upholstery, emergency flood and fire damage
we work hard but have no work please help.


Pioneer Roll Shutter Co.
775-355-8686
994 Glendale Ave. #10
Energy efficient and security shutters for homes and business


R C Temperature Control
7754246644
Sparks Nevada
We are a family owned Heating and Air Conditioning company; we started our business in June of 1996. We have had our share of difficulties in the past with the 2008 recession and the fall of building. We made it through those rough times and we will make it through this (COVID-19) We are still working and we are here for our community. Support small business. Nevada Strong!


Thompson Garage Doors & Building Supply
Open M-F 8a-5p and Saturday 9a-1p
171 South 18th street in Sparks
Gift Cards Available


Sparks Tile & Stone
M-F 8a-4p
935 S. Rock Boulevard Sparks
Showroom closed Call ahead to arrange pick up or schedule meeting


The Olson Group of RE/MAX Realty Affiliates
Sam Olson and Eric Medgyesi (pronounced MED-gee-see)

Blue Jay Heating & Air Conditioning LLC
(775) 276-1220


Full Circle Flooring Full Circle Fing Abbey Carper & Design
9720 S Virginia St Suite A
Mondays – Fridays 10-4
775.853.1330
Online Shopping Available
Our store is open! We are ready to serve you and provide solutions for all your flooring needs! Being your locally owned and operated floor covering professional, we can work with you over the phone, send photos of products or video chat (Facetime) with you. we will deliver (and pick-up) samples to your home at no charge. We wish you good health and hope to see you soon! Please contact us at (775) 853-1330
Fresh Air Systems
152 Hunter lake Dr
Available Anytime
775.379.5931
Fresh Air Systems air duct and dryer vent cleaning has been family owned and operated serving the Truckee Meadows area since 1999. From studio apartments to the largest businesses, our courteous and professional team is always happy to help our customers breathe easy. We offer complete ventilation system cleaning including antibacterial and antiviral duct treatments.


Jet Plumbing, Heating & Drains Services
1553 Hymer Ave
24/7 Office 7:00 AM to 5:00 PM
775.331.3933
We are sanitizing our office 4 times a day, practicing social distancing in and out of the office, monitoring the CDC website daily and updating and educating our staff as things change.


Burney's Commercial Service
1528 Linda Way, Sparks, Nv. 89431
7:30am to 4:00pm
775-355-9111
We have technicians and parts available to repair commercial and residential HVAC, cooking equipment and refrigeration. Also, we are a certified KitchenAid mixer repair facility.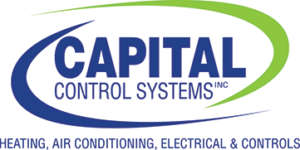 Capital Control Systems
Heating, cooling, electrical, and stand by generators
2384 S. Curry St. Unit #1
Carson City, NV 89703
Call or Text: 775-883-3277