Pro-Tec Mobile Oil Service
1390 Brenda way
M-Sat 7:30am – 5:00pm
775.997.8416
I operate a full service mobile oil change that comes to your door or work!


Mobile Welding And Trailer Repair
630 Magnolia
Open 24/7
775.287.6237
Online Shopping Available
 I'm a certified licensed and insured Welder.
A one-man show with a service truck, welding aluminum, stainless steel and structural.
I've been a welder in Reno for 30 years. I started at IGT in 1983 when I was 21. I do all the small, weird little jobs at the big shops don't want to do.


Dr. Smash Design
6369 Hwy 50 E. #3 Carson City NV
Open 8-4
775.762.3358
4 wheel drive suspension Repair and modifications.


Busy Bee Roadside Services
1260 Berrum Lane Reno,NV. 89509
Open 24/7
702.635.7151
Busy Bee Roadside Services provides emergency services for the Truckee Meadows area such as lockouts, tire replacements and jump starts.
We work round the clock to provide quality services, time and efficiency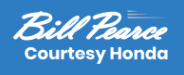 Bill Pearce Honda
780 Kietzke Lane Reno, NV 89502
Mon-Sat 8:30AM – 4PM
775-830-3479
Service and Parts departments are open and offering at-home pick up and drop off for select services. Sales is available for online and phone sales, remote test drives and delivery as well as curbside delivery and online shopping.


Bill Pearce Motors
11555 S. Virginia St. Reno, NV 89511
Mon-Sat 9AM – 4PM
7758303479
Service and Parts departments are open and offering at-home pick up and drop off for select services. Sales is available for online and phone sales, remote test drives and delivery as well as curbside delivery and online shopping.
 Advanced Automotive
430 Elko Avenue, Reno, NV 89512
7:30 am to 4:40 pm Mon thru Thursday (temporary shorter hours due to cornovirus)
775.323.5552
Just that we are open for business. We are adhering to all the guidelines. Limited personal contact, sanitizing door handles, steering wheel, gear shift, etc. No need to come inside the building, will take care of everything over the phone.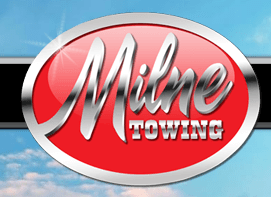 Milne Towing Services
1700 Marietta Way Sparks Nv 89431
8-5pm M-F
775-359-0106
We Are Available For All Your Towing And Transport Needs – As First Responders We Want You To Know We Are Here To Help

JSL AUTO GLASS
5401 Longley Ln ste 16
8am-5pm
775-857-2900
We are open and offering $10 off any windshield!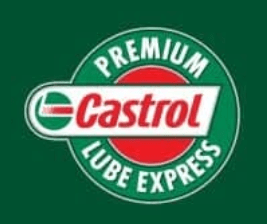 Castrol Premium Lube Express
4993 Longley Lane Unit B
9:00 am – 5:00 pm
775-828-6996
Gift Cards Available
We have 2 locations in Reno and 1 in Carson City. We are allowing all our customers to either stay in the vehicle while service is being done on the vehicle or they can drop it off. Our other locations are at 6100 Mae Anne Ave. and 1861 E. College Parkway in Carson.


Integrity Automotive
5325 Louie Lane #10
8-5 M-F
775.351.2500
Automotive business covering all your gasoline vehicle needs from daily drivers to exotics to classics. Offering the ability to drop off your vehicle, drop your keys in the drop box and phone in your vehicles needs .


Summit Glass
2665 Glen Eagles Drive, Reno, NV 89523
Monday – Friday 8am-5pm
530.593.0800
Family owned and operated. We are local. All Automotive Glass repair and replacement


Universal Transmissions and Automotive Repair
Unit 33 Web Circle, Stead NV. 89506
775-437-3105
6am 7pm
Online Shopping Available
This business was just getting started when all this started.
Our schedule is wide open! Work can be done and guaranteed right now.


Tires on Wheels
Mobile Business
775.356.5555
Gift Cards Available
Tires on Wheels is a mobile tire sales and installation company. They sell most major tire brands and install them at the customers home or office. There is typically no need to enter customer vehicles and billing/payments can be done virtually. Thank you!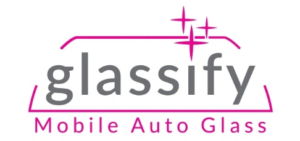 Glassify Mobile Auto Glass
550 W. Plumb Ln #B186
7am to 8pm
775.303.9033
Gift Cards and Online Shopping Available
We are a mobile auto glass shop servicing the greater Reno/Sparks and outlying areas. We accept all insurances and strive to make every service appointment easy, reliable, while following all CDC recommendations. We repair and replace auto glass on all makes and models. Locally owned and operated. Call us today for your certified pros on the go.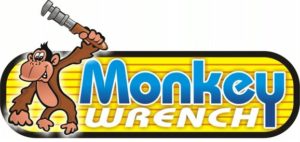 Monkey Wrench Auto Shop
3075 South Virginia Street in Reno
775-827-5251


Caliber Collision
935 HARVARD WAY RENO, NV 89502
7:30 a.m. – 5:30 p.m. M-F; CLOSED SAT & SUN
775-324-1082
Caliber Collision is a provider of essential automotive repair and maintenance services, as designated by the Cybersecurity and Infrastructure Security Agency (CISA) in its list of "Essential Critical Infrastructure Workforce." Caliber has a duty to ensure that vehicles – and the lives of those who drive them – continue running safely. We understand and appreciate that our customers need reliable transportation to get to doctors' appointments, to pick up groceries and prescriptions, and to manage the daily activities that are crucial to people's lives. We also value and support our teammates who are making a living, providing for their families, and look out for their own security and wellbeing.    The entire Caliber team is focused on supporting the continuity of the transportation infrastructure while implementing careful protective measures, including adjusting our operating model to avoid the spread of COVID-19 (Coronavirus) among teammates and customers. We also already have provided mandatory training for all teammates on how to minimize person-to-person contact as they work, as well as steps to protect themselves (such as processes for disinfecting cars and centers, in addition to social distancing and using technology to limit personal contact). We have modified our repair process accordingly—from drop-off to delivery—to ensure that teammates and customers alike are interacting as conscientiously and sparingly as possible.


Sierra Car Care
1300 w 7th st
m-f 7-7 sat 7-6 sun 8-6
775.747.1345
Gift Cards and Online Shopping Available
We are a full service repair facility. We also offer gas & during business hours we will pump the gas so our customers can stay in their vehicle. We also offer pick up & delivery of vehicles that we repair & accept payments over the phone. We accept online appointments or call ahead. We have 3 locations in Reno. We have been locally owned & operated since 1975.

GMG Foreign Auto
1440 Rand Ave
8-5 Monday thru Friday
775.883.6868
We are here every weekday to keep your car running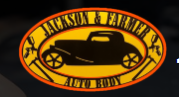 Jackson & Farmer Auto Body
1830 GLENDALE AVENUE
775358-1598
We are OPEN and taking appointments for free estimates! #WeGotThisNV Call to set up today!


Vinny's Automotive
1575C Glendale Ave
8am-5pm
775.358.5255
We are a small, locally owned automotive repair shop that's been in business in the area for 30 years. We are offering the community a 15% discount on all mechanical repairs, information on our website.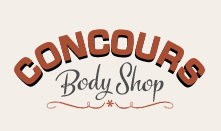 Concours Body Shop
240 Telegraph St Reno, NV 89502
775-329-4557
We are a family owned shop serving the Reno/Sparks area since 1977.  We remain open at full capacity with strict enforcement's in place recognizing CDC guidelines.  We also are offering curbside estimates at your home, free pickup and delivery of vehicles, and curbside drop-off and delivery of vehicles at our shop.  Thank you!


Liberty Collision
95 Glen Carran Dr
M – F 7 -5
775-329-3368


Bicycle Service Centers LLC
4746 N Virginia st
12 to 5 till the end of the closures
775.683.9003
Gift Cards Available
We have a desk and intake rack set up outside of the store to protect our health and yours


Nate's Precision
1565 Glendale Ave
775.354.8680
Monday thru Friday 8am-5pm.
Just wanted to let everyone out there know, us here at NATE'S PRECISION are open to help!
All AUTOMOTIVE NEEDS (inc. Alignments, All Services, etc.)


Presto Auto Electric
3444 Centennial Park Dr
8-4 m-t 8-3 f
775.884.3838
We are a full automotive repair shop taking care of all your automotive needs. Family owned and operated.
Please call and ask for Jim and Tommy. We are the problem solvers. We fix what others can not.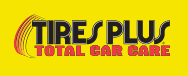 Tires Plus
All locations are open 
8-4
775-626-8536
Gift Cards and online shopping available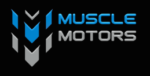 Muscle Motors Auto Sales
9501 S Virginia St, Reno, NV, 89511
9AM-7PM
775.400.8132
Gift Cards and online shopping available
It has been a hard time for all of us this last month. At Muscle Motors, we are doing everything we can to practice social distancing so we started to implement Solo Test Drives, Virtual Test Drives, Online Financing and Full Online Galleries of our vehicles. We have sanitized our entire inventory of cars and continue to sanitize every vehicle after a customer interacts with it to keep the cleanest environment possible. We have unfortunately had to close our showroom to the public to reduce the amount of people we have inside


Full Tilt Logistics
Open 24/7 for existing customers
470 East Plumb Lane


Street Automotive LLC
491 Elko Ave
M-F 8am – 5pm
775.870.7337
We are here to help with the maintenance your car or truck needs. Brake pad and rotor replacement starts at $179.99 for 90% of vehicles! We want to make sure your car is safe, no matter what the circumstance.


Independent Automotive Inc
8a-5:30p
865 Bergin Way Sparks NV 89431
Gift Cards Available

Schnepp's Automotive
850 Marietta way
Monday-Friday 8am-5pm
775.360.5006
Schnepp's automotive will handle all your automotive needs from simple maintenance to classic car restoration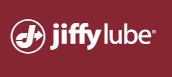 Jiffy Lube
695 keystone
8am to 6pm Monday thru Friday
775.747.7111
Gift Cards Available
We are giving all delivery driver 15% off the total ticket.


A MASTER MECHANIC
95 E Glendale Ave, Sparks, NV 89431
Business Hours
Monday – Friday: 8:00 AM – 5:00 PM Saturday and Sunday: Closed


Dick Campagni's Capital Ford
3660 S. Carson St.
Carson City, NV 89701
775-400-2571


LT AUTOMOTIVE
775-828-7373
M-F 8a-5p
669 Linden Street Reno NV 89502


MOUNTAIN WEST AUTO GROUP
1201 Kietzke Ln, Reno, NV 89502
775-329-8500
m-sat 9a-7p sun 10-6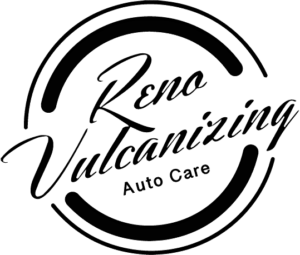 Reno Vulcanizing Auto-Care
8:00-6:00 Mon-Fri
8:00- 5:00 Sat
Off Sunday
*Hours may vary a little during the next couple weeks. Just depends on how busy we are
590 N Virginia St   450 E. Plumb Ln   225 E. Prater Way
Reno, NV 89502   Reno, NV 89502   Sparks, NV 89431
Gift Cards Are available


Reno Buick GMC Cadillac
900 Kietzke Lane
Service Department – Open 7AM to 6PM
775-333-0000
March April specials brakes, alignment, tires
Online Vehicle Sales 24/7
Amazing GM Incentives including 84-months zero percent interest on Sierra trucks


Christensen Automotive
775.322.8100
Open 7:30-5:00
Gift Cards Available
5 locations to serve our customers during this time of need.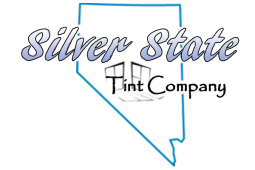 Silver State Tint Company
2685 Kietzke LN
Mon-Sat 9-6
775-234–8468 (TINT)
Gift Cards Available
We're offering 10% off Safety and Security film for homes, prevents intruders from being able to break into windows. We are still offering all of our other services as well, window tinting, paint protection film, vehicle wraps, and custom vinyl stickers, and decals.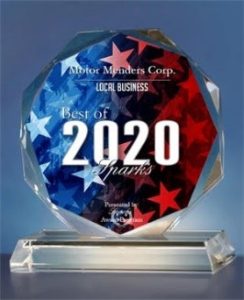 Motor Menders
1200 Greg St. Sparks
8 – 5 Monday – Friday
(775) 358-2770
We Provide Complete Automotive Repairs. We Are On Facebook And Our Internet Reviews Speak For Themselves.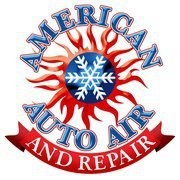 American Auto Air
795 E. Moana Lane Reno
M-F 8a-5p


Battle Born Harley Davidson
M-F 9a-6p
2900 Research Way Carson City
Gift Cards Available

Big O Tires
M-Sa 9a-5p
All 4 locations Reno/Sparks
Call for details on Gift Cards Available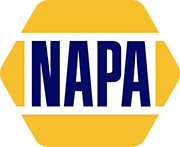 Napa Auto Parts
♦ 2685 Reno Highway Fallon
M-F 730a-530p/Sat 8a-5p/Sun 9a-4p
♦ 174 Glendale Ave Spark
M-Sat 8a-5p
♦ 140 Shadow Lane Fernley
M-F 8a-5p/Sat-Sun 9a-4p
♦ 950 Bennie Lane Reno
M-F 8a-5p/Sat-Sun 9a-4p
♦ 6970 S. Virginia Reno
M-Sat 8a-6p/Sun 9a-4p
♦ 670 Hwy 50 E Dayton
M-Fri 8a-6p/Sat 8-4/ Sun Closed
We have opened up our delivery (free of charge) to residences so people don't have to leave their home for their supplies even RAD Product! 775-241-9444
Gift Cards Available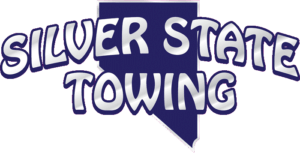 Silver State Towing
1463 Southgate dr Gardnerville NV
Open 24/7
775-783-8692
Our office is closed but if you call, we will come in to release cars and belongings but our tow trucks are still running all hours to help those that are still out and about


Golden Gate Petroleum
For locations and hours of operation


Battery Systems, Inc
1056 Greg Street, Sparks NV 89431
8am – 5pm Monday – Friday
Online Shopping Available
In House Delivery Available
Curbside Pickup Available
'Wanna start somethin'?!
We are the single source solution for Automotive, Commercial, RV/Marine, Golf, Solar and more!!


RnR Tire Express
M-Sat 10a-6p
590 Kietzke Lane Reno
Gift Cards Available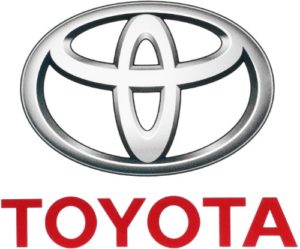 Toyota Dealers Service Departments
Call for details on Gift Cards
We are here for you now and all the days ahead. Toyota


HUTCH'S EXPRESS CAR WASH QUIK LUBE & SMOG
6355 South McCarran
9am to 5pm
Gift Cards Available
775-827-4222

ANDY'S AUTOMOTIVE INC
1100 Marietta Way
MON-FRI 8-5
775.331.1170
Gift Cards Available
We are a well-established shop here in RENO/SPARKS for well over 25 years. Customer service is our main goal. During this time, we at Andy's Automotive Inc. want to let all of our loyal customers know that we are here for you.
We are concerned for everyone's well-being and our staff has intensified our cleaning program to provide a clean, healthy environment for our customers and employees. Currently, we are cleaning all customer points of entry into our facility multiple times per day which includes: sanitizing the customer checkout area, credit card machine, waiting room chairs, customers keys, vehicle steering wheels, shifter knobs and turn signals.
Please let us know if there is anything, we can provide for you and your vehicle during this time.
Thank you for trusting us with your vehicle(s). We look forward to seeing you soon!

Reno Tow & Transport
7705 Security Cir Reno, NV 89506
24/7
775.622.2729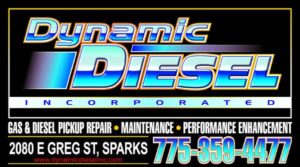 Dynamic Diesel, Inc.
Open Mon. – Fri. 8am-5pm
Stop by or give us a call…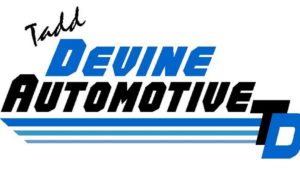 Devine Automotive
4993 Longley Lane, Building A
M-TH: 8:00-5:30 FRI: 8:00 – 5:00
775-827-2886
Gift Cards Available


Folbeck 4WD
8:00 am to 5:00 pm m-f
2305 Glendale Ave
Gift Cards Available
775-331-4177
We are an essential company open and here to serve you and your vehicle needs. Gas or diesel, we can do it all. Practicing social distancing and keeping your vehicle cleaned before and after work.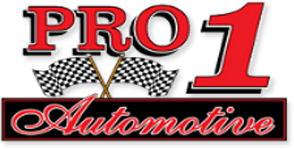 Pro 1 Automotive
945 Terminal Way
7:30-5:30 M-F
775-856-4434
We appreciate all of our great customers and hope to earn the business of new ones in this trying time. Thanks to you and all of our community.


Sunrise Automotive
2765 Hwy. 50E. Carson City NV. 89701
7:30-5:00 m-f
775.885.1611
Import auto repair for Japanese imports, specializing Subaru , Honda , Toyota. Same location for 31 years. Independently owned and operated. We do Major and minor services, brakes , timing belts , major and minor repairs, electrical diagnosis


Interstate Batteries
2301 Arrowhead Dr
M-F 8am-4:30pm
775.315.7315
We are here to serve all of our customers as well as the general public.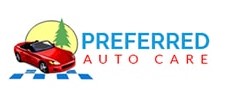 Preferred Auto Care
1705 E Greg St, Sparks, NV 89431
775-355-7033
Specialist in servicing Import vehicles such as Honda Toyota Subaru Lexus Acura etc.